28 Mar 2016
Home
»
Social Media
» The World Unites to Express Solidarity and #PrayforPakistan
The World Unites to Express Solidarity and #PrayforPakistan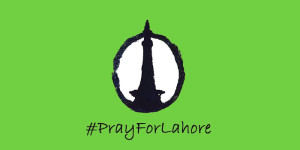 There was a global outpouring of solidarity and support for Pakistan through a #PrayforPakistan hashtag on social media in the wake of the terrible suicide attack that left scores dead and injured in Lahore yesterday.
An image of Minaar-e-Pakistan and the Pakistani flag, similar to the Eiffel tower one shared after the France attacks, started being shared on all social media channels. Messages of support from all corners of the world were on display and showed how we are similar in our humanity.
In this trying hour, the messages continue pouring in, some of which hit too close to home.
Expressions from all around the world flew in, with messages of solidarity and kinship for what Lahore went through:
Many people and organizations called for blood donations, and any other help that they could find during these trying hours:
:'( https://t.co/EwTU1NOJQ8 Sarmad Gardezi pic.twitter.com/9sERsRE4sM

— Sarmad (@sarmadgardezi) March 28, 2016
Facebook wasn't far behind in throwing its weight behind Lahoris. After a brief hiccup, it enabled safety check for residents of Lahore, and the chorus of solidarity from amongst Facebook employees also came in:
Facebook's Director of Product Design also spoke out against the atrocity
In Pakistan's continuing struggle against extremism, the use of social media networks has proved in sowing divisions between many. Uniting people from all over the world over the menace brought by terrorists seems easier said than done. But yesterday, Pakistanis and the world were unequivocal in their belief denouncing terrorism under one voice.
Hello. I am a Web Developer. a Blogger.an illustrator.a writer.a freelancer.an inventor.a wordpress Designer .a coffee lover. I live in a small town somewhere in the world. I am passionated about Web Development and Website Front-End designing.
Latest posts by Sarmad Gardezi (see all)