18 Apr 2016
Lahore to get free Public WiFi soon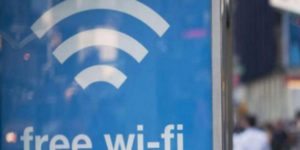 LAHORE: Punjab Government has finalised all the arrangements to introduce free public WiFi in Lahore, the facility will be made available within next few days, TheNewsTribe.com reported.
CM Punjab Shahbaz Shairf had approved the deployment of free public WiFi access the province, in February last year.
According to the announcement, free public WiFi was to be made available at important educational institutions, hospitals, railway stations, airports, metro bus routes and bus stands, among other places of Lahore, Multan, and Rawalpindi; but the facility is being installed in Lahore at initial sage.
While this WiFi will be free of charge for anyone, the aim is to promote information technology in Punjab.
The information available to TheNewsTribe.com suggests that all the arrangements to make free public WiFi available at 20 educational institutions, 12 public parks and 17 important markets across the city have been finalized.
This network of free WiFi will expand further to stretch across the province.
Along with approval of Free Public WiFi across Punjab, CM also approved a proposal to provide tablets to teachers of mathematics and science subjects from Class-VI to X.
Students of Class V to VIII of public sector schools who obtain prominent positions in annual examinations will also be given tablets.
Shahbaz added that the Punjab Information Technology Board has also started the programme of digitalisation of textbooks with the cooperation of Punjab Textbooks Board.
"Punjab government has digitalised all science and mathematics textbooks from Grade 6 to 10, while CDs of the books have also been produced."
Hello. I am a Web Developer. a Blogger.an illustrator.a writer.a freelancer.an inventor.a wordpress Designer .a coffee lover. I live in a small town somewhere in the world. I am passionated about Web Development and Website Front-End designing.
Latest posts by Sarmad Gardezi (see all)