18 Apr 2016
Home
»
Social Media
» Islamabad Police to Use WhatsApp for Official Communications
Islamabad Police to Use WhatsApp for Official Communications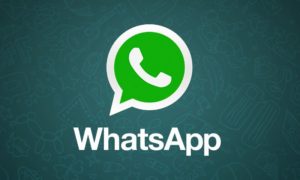 ISLAMABAD: Islamabad Police will now use WhatsApp to communicate.  Police officials claim that other means of communications being used right now are outdated and slow.
The idea to use the instant messaging app was put forward by the new Inspector General (IG) of Islamabad Police. The new IG Police was appointed on Wednesday.
He is said to have asked the police officers to create groups on WhatsApp which include station house officials, officers in a particular station, sub-divisional police force, superintendents and senior superintendents of police.
Sources from the police claim that several groups have been created on the messaging app. Two separate groups, named ICT Police Operation and ICT Police Security, were created for the operations and security wings.
The IG Police is part of both of these groups.
Up until now, the Islamabad police relied on wireless handsets, landline numbers, mobile phones and SMS to communicate. All communication methods, other than the wireless handsets, could only be used for one-to-one communications and there was no way of recording those conversations as part of the police records.
WhatsApp, they claim, will solve the problem as all officers will get the messages immediately on their smartphones.
The messaging app supports documents, images, videos, location and audios other than text messages, so the police officers will be able to send multiple types of data, if required.
Hello. I am a Web Developer. a Blogger.an illustrator.a writer.a freelancer.an inventor.a wordpress Designer .a coffee lover. I live in a small town somewhere in the world. I am passionated about Web Development and Website Front-End designing.
Latest posts by Sarmad Gardezi (see all)