07 Apr 2016
Home
»
Social Media
» HSN Ventures Launches Online Home Furniture Site UrbanDesign.pk
HSN Ventures Launches Online Home Furniture Site UrbanDesign.pk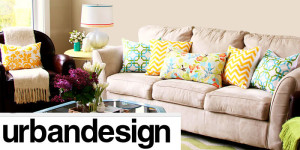 HSN Ventures announces the launch of Urban Design, a premier online furniture and home accessories store. Urban Design will offer a comprehensive range of aesthetically pleasing furniture at highly competitive prices. Urban Design is the first vertical store launched by HSN Ventures.
Founder and CEO of HSN Ventures, Shayaan Tahir said
"We want to help our customers express their individuality through their home. Urban Design is the first furniture marketplace that brings classic and contemporary collections from leading international and local brands allowing our customers to find the best furniture and accessories in one place."
Online furniture market is expected to grow multifold alongside the e-commerce industry in the upcoming years.
The Pakistani e-commerce market is growing at over 100% year on year and is expected be a billion dollar industry by 2020. For more information on Urban Design and HSN Ventures visit: www.urbandesign.pk and www.hsnventures.com
Hello. I am a Web Developer. a Blogger.an illustrator.a writer.a freelancer.an inventor.a wordpress Designer .a coffee lover. I live in a small town somewhere in the world. I am passionated about Web Development and Website Front-End designing.
Latest posts by Sarmad Gardezi (see all)