28 Mar 2016
Facebook's 'Safety Check' feature may be screwing things up in Pakistan right now
Facebook's 'Safety Check' feature may be screwing things up in Pakistan right now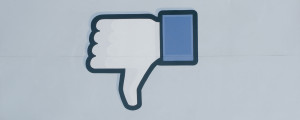 Facebook's 'safety check' feature is a handy, sobering tool that lets you check in if there's a natural disaster or attack in your area to let family and friends know you're alright, but users are reporting its algorithm is a bit wonky today.
An explosion at Lahore Park in Pakistan killed 50 and left many more injured. Unfortunately, Facebook is asking those nowhere near the event to check in.
It's not clear if this is a result of an algorithmic location-based anomaly, or if Facebook's back-end just has things completely turned around. None of those users seem to be anywhere near Pakistan.
We just hope those users actually in Pakistan were able to check in and let loved ones know they are safe.