18 Apr 2016
Facebook takes action against stolen videos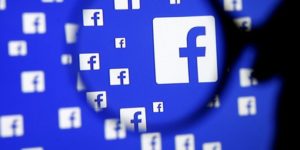 Videos have become an integral part of Facebook now but the company is now facing a lot of criticism from different other websites. Due to which Facebook has released a new set of tools as an action against stolen videos.
Stolen videos refer to the downloading someone else's copyright-protected material, mostly from YouTube and then uploading it into the native video player.
As Facebook is becoming a digital video powerhouse, creators have lashed out against the company for allowing stolen content to be displayed on its site. They are alleging that Facebook is stealing billions of views.
Facebook has introduced new Rights Manager which is a move to prevent video stealing.
Rights Manager's dashboard shows new content matches, which creators can then report for potential copyright infringement, and creators can also create rules about how their individual videos may be used, based on criteria like how much content has been reused or how many views the matching video has received.
Facebook claims that live video streaming is checked against files in the Rights Manager reference library too, and it will disturb a live video if a match surfaces.
Hello. I am a Web Developer. a Blogger.an illustrator.a writer.a freelancer.an inventor.a wordpress Designer .a coffee lover. I live in a small town somewhere in the world. I am passionated about Web Development and Website Front-End designing.
Latest posts by Sarmad Gardezi (see all)