23 Mar 2016
Home
»
Social Media
•
Windows
» Facebook has a feature that automatically catches troll accounts — and lets you kill them
Facebook has a feature that automatically catches troll accounts — and lets you kill them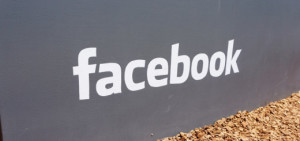 Facebook may be testing a new feature that proactively finds accounts that are trolling you.
If Facebook notices there's an account that may be mimicking you by using your name and likeness, it will send you a notification. From there, you'll have to let Facebook know if the account is indeed trolling you, or if it just happens to be your doppleganger.
According to Mashable, the flagging is automated, but each response is manually reviewed. The tool has been in the works since November of 2015, and is now ready for release to about 75 percent of users.
Facebook's head of Global Safety Antigone Davis says they heard from women that trolling was a "point of concern" on the platform, specifically in certain regions where an impersonation might cause cultural or social blowback.
It's another measure by Facebook to protect users, and could be a clever way to use its facial recognition feature found in Moments.
➤ Facebook is testing a feature that alerts you if someone is impersonating your account [Mashable]
Hello. I am a Web Developer. a Blogger.an illustrator.a writer.a freelancer.an inventor.a wordpress Designer .a coffee lover. I live in a small town somewhere in the world. I am passionated about Web Development and Website Front-End designing.
Latest posts by Sarmad Gardezi (see all)